Self Installation
Secure File Exchange builds are available for self-install on your own hardware or virtual machine.
Select your platform in the dropdown in the right-hand side bar and click in the checkbox to enable your download. Click download to start.
For full installation documentation please visit our Documentation page.
Graphical Installation
Start the installer by double clicking on the downloaded file.
Run through the installation steps. You will be asked during the installation to decide on which components to install. You can install the base open-source server and optionally our Enterprise plugins that require a license. If you don't license the Enterprise plugins they will be disabled and you still still have full access to the open-source features.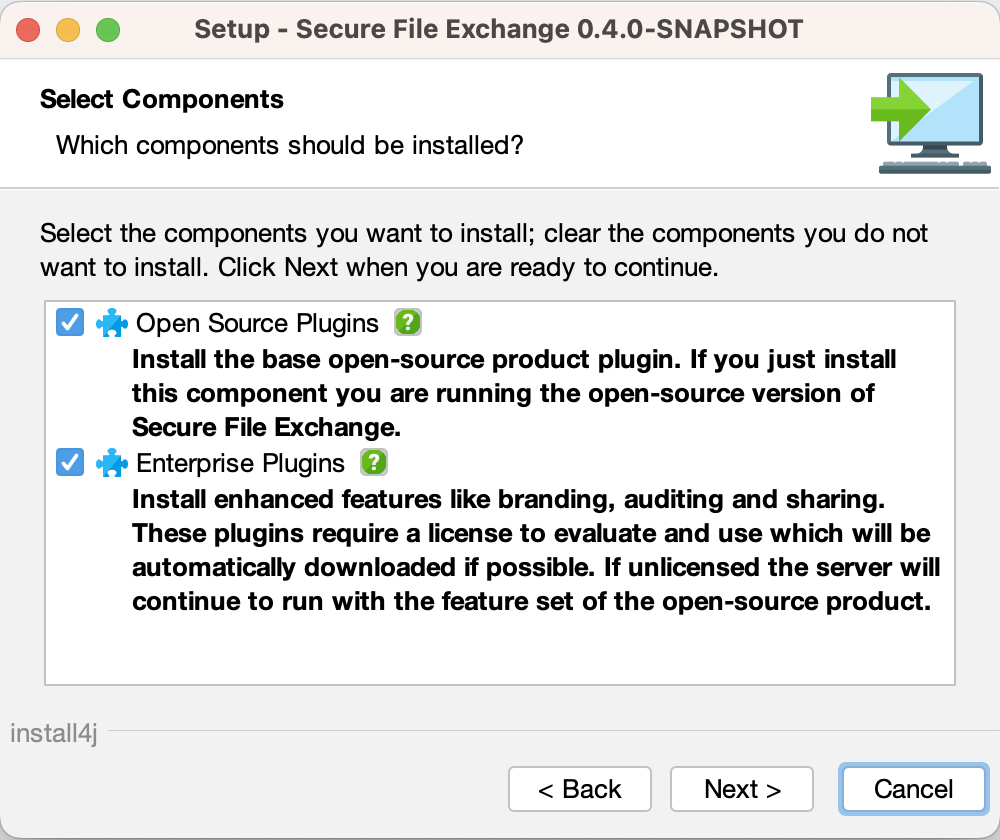 Command Line
Command line installations do not allow you to choose the components that are installed and as such, all components will be installed.
For the Graphical Installations you can execute the installer in a quiet mode.
> sfxchange-windows-x64-<version>.exe -q
For Debian package installations use the command:
> dpkg -i sfxchange-linux-<version>.deb
For RPM based installations
$> rpm -i sfxchange-linux-<version>.rpm
After installation, the service will have been automatically started. Navigate to the web service using the IP address of the machine you installed it on https://<ip_address>/
Setup Wizard
Run through the Setup Wizard to complete your initial configuration. During the Setup Wizard you will register the product, create the administrative user, define the SFTP interface and setup your initial file system access.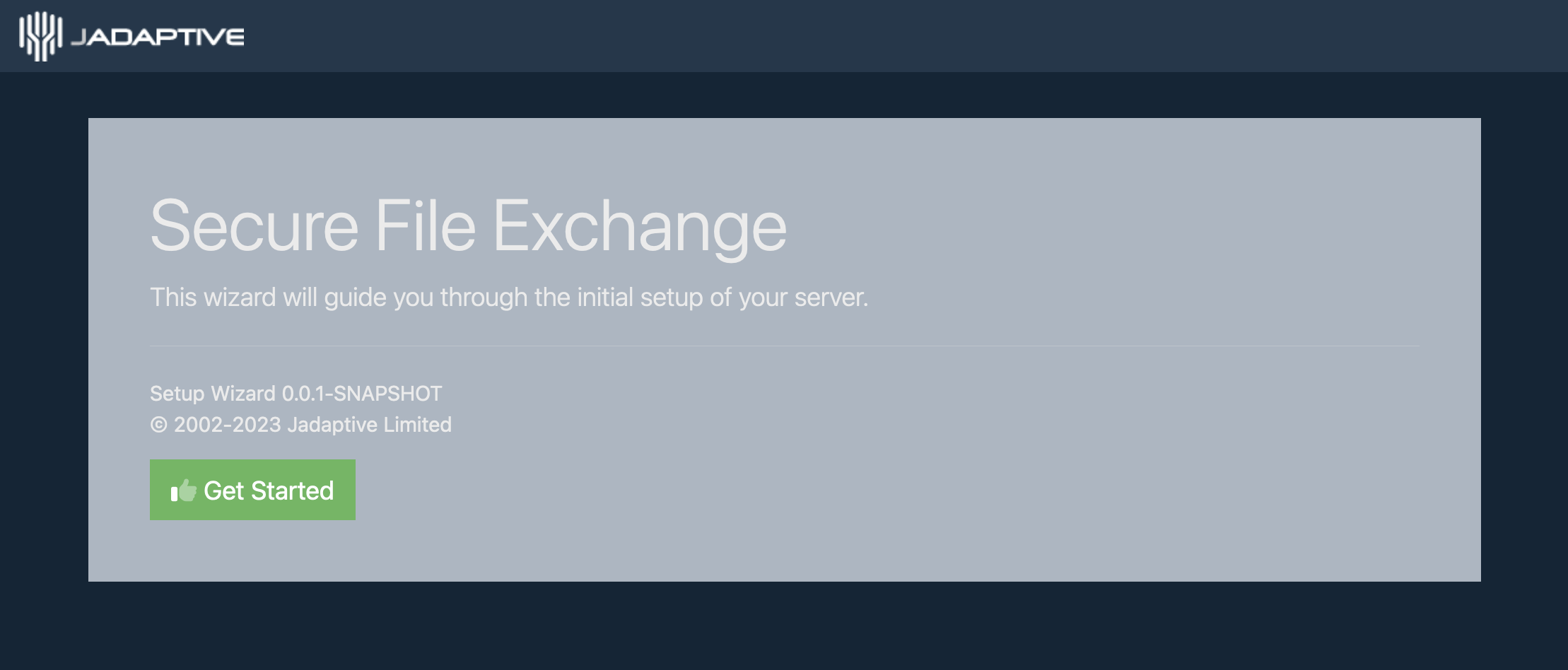 Download
Secure File Exchange is a cross-platform solution that can be installed on most operating systems.
Check this box to enable the Download button.
---
Source Code
If you want to contribute to this project, you should fork the project to your own GitHub account, make your desired changes, and then submit a pull request to us to consider for inclusion in the main project.