About Us
We aim to be just another member of your team by providing a dedicated support service that comes directly from real developers. All of our customers receive above-average response times when compared to the industry standard.
In 2002 our founder Lee Painter developed J2SSH, one of the first open-source Java SSH APIs. The projects' success inspired the incorporation of 3SP Ltd and the development of the second generation of products that are still actively maintained as the Maverick Legacy Java SSH APIs.
3SP Ltd was acquired in 2008 by Barracuda Networks for its SSL-Explorer technology, and SSHTOOLS Limited was incorporated to continue the development and support of the Java SSH API products.
In January 2019, SSHTOOLS Limited became JADAPTIVE Limited to execute an ambitious new product roadmap. Currently, these products are in stealth mode; however, we will be making further announcements on new API and server-based products at a future date. Follow our twitter feed @javassh for updates and notifications.
Executive Team
Lee has extensive experience in network security, developing our client and server APIs, and being the architect and founder of open source projects such as SSL-Explorer and, more recently, the Hypersocket Framework.
He combines executive and customer-facing roles to ensure that our products are focused on our customers' needs. His passion for customer support drives our first class service with the result that you feel our team is a part of yours.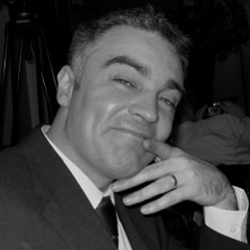 Brett Smith
Chief Software Architect
Brett is responsible for leading development and has over 20 years of experience in IT security. He has a formidable set of skills that have enabled him to deliver cutting-edge solutions both commercially and through the open-source community.
Before joining JADAPTIVE, Brett was Chief Software Architect of 3SP Ltd, part of the core team that developed and launched SSL-Explorer, the first browser-based open source SSL VPN.
Contact Details
JADAPTIVE Limited
Nineveh
off Levant Road
Trewellard
Cornwall
TR19 7SU
United Kingdom
Phone:
+44 115 8713122
Email:
sales@jadaptive.com
URL:
www.jadaptive.com
Obtaining Support
Our developers provide direct support to our customers so to ensure everyone receives the best possible response, support is
strictly
provided through
email only
.
 Before raising a support issue, please first visit our Helpdesk for up-to-date product documentation, known issues and FAQs. You can find our documentation here.
 If you then require further assistance, please contact us to create a support ticket. Please provide as much information as possible but please ensure you include the current version number of the product you are using.